:3
gonna start posting again. need somewhere to outlet certain aspects of my being.
Current Mood:

anxious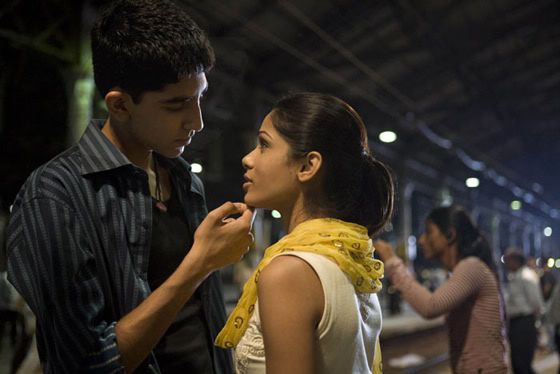 Slumdog is such a great movie. I absolutely love it. Definitely in my top 5 favorite films of all time. such a great film to start off the year with as well. so great. go watch if you have yet to see it. and Dev Patel is soo fucking hot...especially at the end...omg....i love him. :) new crush. XD
so the new school year is soo busy for me. i have a ton of things to do, catch up on. got a new job. work for the entomology department now. im helping with this research project. all i do is glue itty bitty pieces of paper to itty bitty ants and pin them into a box. lol but i love it. i get so concentrated on my work that time flies soo fast. so im never bored.
classes are stressful as always. im taking to two film classes though. one is on film history the other is video production. today was my first shoot i did. on my own work. it only had to be 60 secs and it was a one shot film but it was still stressful. but so much fun. ive been soo busy this past week i barely have time to take a shower. ugh. i smell so bad. lol. ok im done.
go watch slumdog! now!
Current Mood:

exhausted

its so sweet. and i usually hate sweet songs but i think i needed to hear this song. yeah. it sounds lame but its soo sweet. i can't not like it. hahaha

saw Milk last night. it is such an amazing movie. it really motivates you to go and do something. how much change one person can really make. James Franco and Emile Hisrch did an amazing job. I really loved Emile's character. he was so adorable. :)
Diego Luna was so funny. lol
of course Sean Penn was great but that goes without saying.

i really encourage everyone to go and see this movie. it really should have been released before the election. im positive prop. 8 would have been defeated if this was released sooner.
if you haven't seen it yet i'll go with you to see it again. :)
i have to admit, i really like the Jason Mraz song "I'm yours."
Current Mood:

peaceful

Current Music:

Jason Mraz

Good, bad and undecided
Burns when I stand beside it
Your love is ultraviolet

Visions so insane
Travel unraveling through my brain
Cold when I have denied it
Your love is ultraviolet
That fire you ignited
Current Mood:

curious

Current Music:

the stiff dylans

im excited about going home!
:)
talene and i are leaving tomorrow with Eddie to drive home to L.A. we are leaving at about 4 pm. so i think we might be in l.a. by about midnight. i know traffic is gonna be a bitch. but its the earliest we could leave. so yeah. im excited!
XD
is almost upon us!
Current Mood:

cold

Current Music:

The Cat Empire-"Days like these"

my group, we decided to do the fight scene from romeo and juliet when mercutio and tybalt die. and i am mercutio. :)
and i am loving it! im getting really into shakespeare again. i think i want to do the london course about shakespeare. i really want to! i hear we get to see halmet starring jude law. lol
but i also want to do this summer abroad course in Germany and Switzerland with the European Film Festival. The London one is from June 20- July 18th. and the other is from Aug. 1-31st. so i want to do both. so i won't be home in l.a. until sept. but thats ok. but that also means i have two weeks to spend in europe just wandering. it would be way too expensive to come back to l.a. and then go back to germany for only two weeks. so im looking to see if anyone wants to join me for those two weeks just to backpack through europe? yis? i was thinking either going to Paris and Amsterdam. or just going to Sweden, make my way down to Denmark and then Germany. or go to France, Italy and then go to Germany. i dont know. im really up for anything. im saving up now for it. so i think im gonna have to starve myself for the next 8 months. lol
SO WHO WANTS TO GO?!?!?!
so for acting we have to perform a scene from either romeo and juliet or the importance of being earnest.
Current Mood:

excited

Current Music:

A PLAGUE ON BOTH YOUR HOUSES!

high hopes!!
its insane how stoked i am for this weekend!!! ahhh!!
Current Mood:

touched






























omg.
omg. omg. omg. omg. omg. omg. omg
Current Mood:

omg!

Current Music:

rolling stones